A Heritage of Pride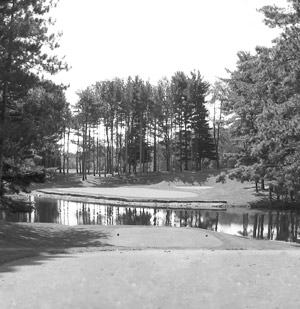 In the early 18th century an American pioneer nurseryman wandered through Pennsylvania, Ontario, Ohio, Indiana, and Illinois, as well as the northern counties of present-day West Virginia planting apple trees and orchards. That man, John Chapman, was to become better known as Johnny Appleseed and was the inspiration for the naming of Apple Valley and the Apple Valley Golf Course.
Opening in 1972, the Apple Valley Golf Course emphasizes the natural beauty of the Central Ohio Region that Johnny Appleseed so loved, providing golfers of all skill levels an intriguing mix of challenge and satisfaction. In short, Apple Valley is everything a good golf course should be. This is largely due to the efforts of architects Bill Newcomb and John Robinson and to the love and care of the Mickley family who have operated the course since 1982.
As Apple Valley's reputation grew and spread, it came to be famous not only as top-tier public course, but also as a premier competition course. In 1977, Apple Valley hosted the Division 3 NCAA National Championship, and is also home to Ohio's Division 1 High School Regional Championship as well as the Ohio Public Links Championship.
Through the years the Mickleys have been good stewards of the gift Newcomb and Robinson gave to the golfers of Ohio. They've done this by maintaining the course in excellent condition, attracting top competitions and continuously improving facilities. In 2002 a beautiful new clubhouse was added that gives Apple Valley the ability to host and entertain groups at a level far above the average public course. Although the course has changed over time, some things remain rock solid: unbeatable golf, gorgeous scenery and the pride the Mickley family takes in maintaining the best course in the area. If Apple Valley is new to you...come fall in love.
Visionary Design, Superb Results
Architects John Robinson and Bill Newcomb have sculpted the picturesque, rolling beauty of Knox County, Ohio into a first-rate course that will test your mettle. Nestled in some of the most inspiring scenery in Ohio, this top rated, immaculately conditioned golf course offers nearly 7,000 yards of gentle hills and lush fairways that combine to create a unique golf sanctuary that will reward and challenge you at every shot.
These renowned golf course architects have earned reputations as great designers who love the game. This fact is evident in all of the courses they've built in the U.S. and Canada, but nowhere more so than at Apple Valley. Here they perfectly employed their philosophy of creating a course that is beautiful, strategic, and at one with its setting. They succeeded in creating a course that requires careful thought as well as skillful play, but didn't neglect to give golfers of all skill levels something to encourage them.
Newcomb knows the game intimately as a player as well as an architect. He played the Master's as an amateur and coached the University of Michigan golf team. Other Newcomb designed courses include: Fox Run Golf Links, Greenbrier Golf and Country Club, Spruce Run at Grand Traverse Resort, Calderone Farms, and Thornapple Point.
Robinson's eye for strategic play and passion for natural harmony are evident at Apple Valley. His devotion to golf and to creating pioneering designs has earned him a ranking as one of the top 50 golf course architects in the United States. Some of Robinson's other courses include: Hawk's Eye Golf Club, Carroll Meadows Golf Club, and Hollinger Golf Club.